A client focused, full service law firm
Our practice areas: the Law Firm of Randall & Johnson provides employment relief, whether through federal services such as a Section 19 FDIC Waiver, a FINRA expungement, or filing for a federal trademark. We also support for those who have been adversely affected by the criminal justice system through California Pardons, CBP program appeals such as the Global Entry Trusted Traveler program, or California services such as expungements, arrest record sealings, and more. We also design premiere estate plans for clients needing to protect themselves and their loved ones.  
Our commitment: whether you need help designing an estate plan to protect yourself or your loved ones, or an advocate to deal with a past mistake that is currently harming your job prospects or professional license, we are here to help.
At our law firm we stand by the firm belief that every client matters and treat you and your casework as such. At the Law Firm of Randall & Johnson we give your case the attention it deserves.
Our process: we understand how important your case is to you, since it is important to us also, and we work hard to make the process simple, transparent, and hassle-free. Throughout the entire process, you will work directly with our attorneys, and will have 24/7 access to the progress of your casework through our secure, user-friendly online client portal.
Join the thousands of clients who have trusted us with their case work and experience the difference in treatment and results.
A good attorney that moves fast.



 



 



 



 



I am thankful to have met such a good attorney that moves fast, which is rare to find. I highly recommend Mr. Randall as an attorney for any legal work. - Lee
Explained everything to me.



 



 



 



 



I hired Shea Randall to complete a Estate Plan for my husband and me. Shea took the time to explain everything to us since we did not understand all the intricate details of creating an estate plan. So glad I did this and now we have nothing to worry about and our future is secured.Thanks Shea you're the BEST! - Joy
Painless and easy process.



 



 



 



 



Just completed our estate plan with Shea and his team. The process was painless and completed with ease. He even helped us cover areas we didn't know we needed protection for from power of attorney to end of life decisions. The comfort and security knowing our estate is in order can't be understated. Loved the completed product too, all in a nice folio and organized for the future. Thanks Shea! - Rob
Always returned calls and emails.



 



 



 



 



Shea Randall, the attorney, was very helpful and helped me obtain all required information/records. He always returned my calls, emails and answered questions promptly. Highly recommend using Lifeback Legal. - Lena
Attentive and responsive communication.



 



 



 



 



I had the privilege of working with Lifeback Legal and I have to say I've never had more attentive and responsive communication with an attorney in my entire life. The ease and simplicity of doing it all has eliminated years of frustration and headaches. - Aaron
Latest News and Articles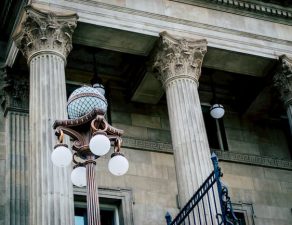 
On March 19, 2020, California Governor, Gavin Newsom declared a "Stay at Home" Order due…
REQUEST A FREE CONSULTATION
Fill out the form below to recieve a free and confidential intial consultation.
By clicking 'submit' you understand that this does not create an Attorney-Client relationship. While we do our best to respond to you quickly, we are under no obligation to take your case or provide any sort of response. We do not sell or share your information. Providing your basic information simply gives our law firm the opportunity to follow-up and engage in a conversation to best assist you.