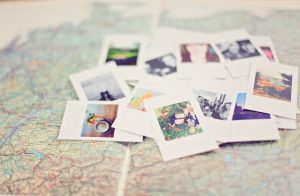 Appeal your Global Entry denial or revocation today.
If you were denied entry into the Global Entry Trusted Traveler program, our attorneys can help.
What is the Global Entry Trusted Traveler Program?
Global Entry is a U.S. Customs and Border Protection (CBP) program that allows expedited clearance for pre-approved, low-risk travelers. Different from the TSA PreCheck program, Global Entry provides expedited security screening and expedited customs screening benefits for international air travelers entering the United States.
If you were recently denied admission into the Global Entry Trusted Traveler program, please contact our office to discuss the possibility of an appeal. Our experienced Global Entry appeal attorneys will first assess the strength of your appeal, then prepare your relevant paperwork and submit it to the CBP Ombudsman.
If your Global Entry Appeal is granted you can expect to be admitted to the Global Entry Program, allowing expedited clearance for pre-approved, low-risk travelers upon arrival in the United States.
A good attorney that moves fast.



 



 



 



 



I am thankful to have met such a good attorney that moves fast, which is rare to find. I highly recommend Mr. Randall as an attorney for any legal work. - Lee
Explained everything to me.



 



 



 



 



I hired Shea Randall to complete a Estate Plan for my husband and me. Shea took the time to explain everything to us since we did not understand all the intricate details of creating an estate plan. So glad I did this and now we have nothing to worry about and our future is secured.Thanks Shea you're the BEST! - Joy
Painless and easy process.



 



 



 



 



Just completed our estate plan with Shea and his team. The process was painless and completed with ease. He even helped us cover areas we didn't know we needed protection for from power of attorney to end of life decisions. The comfort and security knowing our estate is in order can't be understated. Loved the completed product too, all in a nice folio and organized for the future. Thanks Shea! - Rob
Always returned calls and emails.



 



 



 



 



Shea Randall, the attorney, was very helpful and helped me obtain all required information/records. He always returned my calls, emails and answered questions promptly. Highly recommend using Lifeback Legal. - Lena
Attentive and responsive communication.



 



 



 



 



I had the privilege of working with Lifeback Legal and I have to say I've never had more attentive and responsive communication with an attorney in my entire life. The ease and simplicity of doing it all has eliminated years of frustration and headaches. - Aaron
How do I know if I qualify for a Global Entry Appeal?
According to the CBP website, all U.S. citizens, U.S. lawful permanent residents, and citizens of the following countries qualify for Global Entry membership:
Citizens of India

Citizens of Colombia

Citizens of United Kingdom

Citizens of Germany

Citizens of Panama

Citizens of Singapore

Citizens of South Korea

Citizens of Switzerland

Mexican nationals
If you are under the age of 18, you must have your parent or legal guardian's consent to participate in the program.
Additionally, persons are not be eligible for participation in the Global Entry program if you: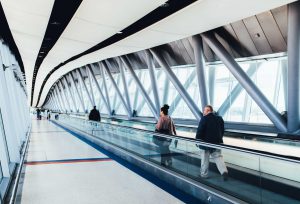 Global Entry Trusted Traveler Program.
Receive expedited screening at qualified airports saving time in exasperating airport lines.
Provide false or incomplete information on the application;

Have been convicted of any criminal offense or have pending criminal charges or outstanding warrants (to include driving under the influence);

Have been found in violation of any customs, immigration or agriculture regulations or laws in any country;

Are the subject of an ongoing investigation by any federal, state or local law enforcement agency;

Are inadmissible to the United States under immigration regulation, including applicants with approved waivers of inadmissibility or parole documentation; or

Cannot satisfy CBP of your low-risk status.
While the factors above are guiding regulations, the final and last item – "cannot satisfy CBP of your low-risk status" – allows for large leeway. CBP is given broad discretion in the determination of eligibility, and will deny you entry if they cannot determine you are a "low-risk traveler."
Common reasons for denial are past criminal convictions, arrests, or customs violations.
Over the past several years, our law firm has become one of the leading advocates in helping individuals appeal their Global Entry application denials.
If you are want to appeal your CBP Global Entry denial, we can help.
How Do I Begin My Global Entry Appeal?
The entire process for a Global Entry appeal is very time-sensitive. In order to begin the Global Entry appeal process, we recommend having your denial or revocation examined by an experienced and licensed attorney. This will provide you with two things:
The reassurance in knowing that an appeal is indeed available prior to signing up for a legal service, and
An attorney's informed opinion on the strength or weakness of your case.
The analysis typically takes 7-14 business days to complete and costs $300. However, this can sometimes take longer depending on the complexity of your case.  A portion of this cost will then be applied as a credit towards your Global Entry appeal, should you decide to pursue it. The credit ranges from $100-$200 depending on the number of violations or cases on your record.
If you do decide to pursue an appeal, we will begin preparing and gathering the required documentation to be submitted to the CBP Ombudsman. Prior to May 1, 2019, the CBP allowed this to be submitted electronically via an email system. Now, however, the CBP will only accept appeals submitted via your Trusted Traveler Program (TTP) account online. The entire appeal process can take several weeks to several months, depending on  CBP themselves.
Throughout the entire appeal process, you will be in direct contact with our founding attorney, Shea M. Randall. Mr. Randall provides outstanding one-on-one communication with clients to ensure all of your legal needs are met.
REQUEST A FREE CONSULTATION
Fill out the form below to recieve a free and confidential intial consultation.
By clicking 'submit' you understand that this does not create an Attorney-Client relationship. While we do our best to respond to you quickly, we are under no obligation to take your case or provide any sort of response. We do not sell or share your information. Providing your basic information simply gives our law firm the opportunity to follow-up and engage in a conversation to best assist you.