Obtain a California Exemption
If you want to work in a community care license facility in California and have a criminal conviction, you will likely need to obtain a California exemption.
What is a California Department of Social Services Exemption? 
If you have a criminal record and want to work in a community care license facility in California, you will likely need to obtain a California exemption from the California Department of Social Services (CDSS).
A California exemption is a CDSS authorized written document that "exempts" any individual who wants to work at a community care license facility, and who has a criminal offense for anything other than a minor traffic violation, from the requirement of having a criminal record clearance through the Caregiver Background Check Bureau (CBCB).
A good attorney that moves fast.



 



 



 



 



I am thankful to have met such a good attorney that moves fast, which is rare to find. I highly recommend Mr. Randall as an attorney for any legal work. - Lee
Explained everything to me.



 



 



 



 



I hired Shea Randall to complete a Estate Plan for my husband and me. Shea took the time to explain everything to us since we did not understand all the intricate details of creating an estate plan. So glad I did this and now we have nothing to worry about and our future is secured.Thanks Shea you're the BEST! - Joy
Painless and easy process.



 



 



 



 



Just completed our estate plan with Shea and his team. The process was painless and completed with ease. He even helped us cover areas we didn't know we needed protection for from power of attorney to end of life decisions. The comfort and security knowing our estate is in order can't be understated. Loved the completed product too, all in a nice folio and organized for the future. Thanks Shea! - Rob
Always returned calls and emails.



 



 



 



 



Shea Randall, the attorney, was very helpful and helped me obtain all required information/records. He always returned my calls, emails and answered questions promptly. Highly recommend using Lifeback Legal. - Lena
Attentive and responsive communication.



 



 



 



 



I had the privilege of working with Lifeback Legal and I have to say I've never had more attentive and responsive communication with an attorney in my entire life. The ease and simplicity of doing it all has eliminated years of frustration and headaches. - Aaron
What is a Community Care Licensed Facility?
The state of California's Department of Social Services defines a Community Care Facility (CCF) as a facility licensed by the Community Care Licensing Division of the State Department of Social Services to provide 24-hour non-medical residential care to children and adults with developmental disabilities who are in need of personal services, supervision, and/or assistance essential for self-protection or sustaining the activities of daily living.
When an individual applies to work in a community care facility they are required to receive a criminal record clearance from the Caregiver Background Check Bureau (CBCB). However, if an individual is convicted of any crime other than minor traffic violations they will be disqualified unless the CDSS grants an exemption from the clearance requirement. All convictions other than minor traffic violations require an exemption, and this includes misdemeanors, felonies, and convictions that occurred a long time ago.
What Do I Do if I Received a California Exemption Letter?
The CBCB sends an exemption notification letter when an applicant's background check shows criminal history other than minor traffic offenses. The letter states that a criminal record exemption is needed and the letter lists the documents needed to process a criminal record exemption.
Please note: you are required to obtain an exemption even if your record has been expunged (or dismissed under  California Penal Code 1203.4). In these instances, the expunged or dismissed conviction is still considered a conviction for exemptions purposes.
Furthermore, The CDSS is prohibited by law from granting exemptions to individuals convicted of certain crimes (non-exemptible crimes). If an individual is convicted of a non-exemptible crime, that individual cannot work in any licensed facility or for a healthcare organization, and an individual's application will be denied based on the conviction. The CDSS also has the authority and responsibility to investigate arrests to determine if the underlying conduct is substantiated and therefore presents a risk to the health and safety of clients who are in care.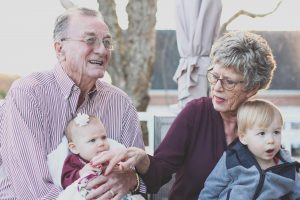 Get the clearance you deserve.
Work with the elderly in a Community Care License facility after obtaining your CDSS exemption.
If you received an exemption notification letter you can do any of the following:
Take no action. If you choose to not supply the documents to the CBCB within 45 days, CBCB will close the file.

This means that you cannot work, provide services, volunteer or reside in the facility.
If the community care facility decided not to hire you and you are the applicant,

you can seek an exemption on your own behalf

that will allow you to seek employment or provide services elsewhere. However, you cannot be present (work, volunteer, reside or provide services) until an exemption is approved by the CBCB.

If you are the licensee (the community care facility, child care provider or health care organization) and you have received the letter regarding the conviction(s) of a potential employee, volunteer or adult resident, you must decide whether to request an exemption for that individual.

If an exemption is desired, you must assist the individual by mailing exemption documents to the CBCB.

If you do not wish to pursue the exemption and you decide not to hire or subsequently terminate the employee, the individual may request an exemption on his/her own behalf.
REQUEST A FREE CONSULTATION
Fill out the form below to recieve a free and confidential intial consultation.
By clicking 'submit' you understand that this does not create an Attorney-Client relationship. While we do our best to respond to you quickly, we are under no obligation to take your case or provide any sort of response. We do not sell or share your information. Providing your basic information simply gives our law firm the opportunity to follow-up and engage in a conversation to best assist you.